Pacific Rim: Uprising while weaker than the first entry in the franchise was still a worthwhile contribution to the lore that is a cornerstone of any lasting property. The John Boyega lead film deviated very little, offering the same thrilling ride that made the PR a hit to begin with. The major difference was that it wasn't anything new (rogue Jaegers aside), failing like many movies to reinvigorate the action and offer audiences something different while retaining the core elements that made it popular in the first place.
Film makers don't have it easy job but fans do. For anyone who like Uprising like I did you will be pleased for this Jaeger alert from DST!
Fans of PRU will be pleased by the massive (14" tall) Gipsy Danger bust which is part of DSTs Legends in 3D series. They have continued to impress me with the solid work that they have been able to produce for the series.
The Legends in 3D line goes on the attack with this bust of Gipsy Danger from the first Pacific Rim movie. Measuring approximately 14 inches tall, this massive bust features incredible sculpted and painted detail, and is the ultimate cinematic collectible from the Pacific Rim movies. Limited to only 1,000 pieces, the bust comes packaged in a hand-numbered, full-color box with a hand-numbered certificate of authenticity. Sculpted by Bigshot Toyworks!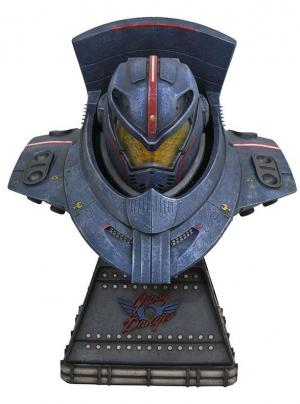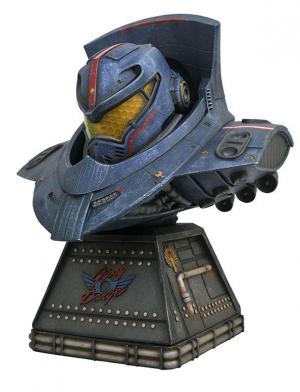 I'm a bust sort of guy, many fans want more though, while dioramas can go either way this piece from BigShot ToyWorks hits all the right beats. One thing about that I noticed was that the diorama was smaller than I had hoped. The Gipsy Danger bust is 14" tall while the diorama peaks at 10", had they added an ich or two it would have made a more impressive Jaeger statue. Of course priced at only $45.00 (compared to $200 for the bust) it really is a minor detractor.
The world of Pacific Rim Uprising just got even bigger, with the first ever Gallery PVC Diorama from the hit sequel! Gipsy Avenger stands on guard against Kaiju (and rogue Jaegers) above a diorama of decimated buildings in this 10-inch sculpture, cast in high-grade plastic and featuring detailed paint applications. Packaged in a full-color window box, it was designed and sculpted by BigShot ToyWorks.