What can be said about Tron? Besides the monumental ground braking film experience that wow audiences in 1982 (at least it wowed me) it was the first film to incorporate computer graphics. And Tron did it in an all-in style which has influenced that way film is made to this day.
Apparently we have to thank another ground breaking achievement, the creation of Pong. According to Lisberger:
The inspiration for Tron occurred in 1976 when Steven Lisberger, then an animator of drawings with his own studio, looked at a sample reel from a computer firm called MAGI and saw Pong for the first time.[4] He was immediately fascinated by video games and wanted to do a film incorporating them. According to Lisberger, "I realized that there were these techniques that would be very suitable for bringing video games and computer visuals to the screen. And that was the moment that the whole concept flashed across my mind".
So I can hear you, I asked the same thing time and time again. Why haven't we gotten a line of Tron action figures? While it is beyond me why this classic example of film making hasn't been treated better by the toy industry I am able to say that Diamond has finally given it its 7" due.
Tron Series 1 Action Figures
For the first time ever, the classic sci-fi movie Tron gets movie-accurate action figures! Each 7-inch scale action figure is based on the look of a character from the 1982 film – Tron, Sark and Infiltrator Flynn in his red infiltration disguise. Each features approximately 16 points of articulation and interchangeable disc accessories and effects, and comes packaged on a full-color blister card. Designed by Yuri Tming, sculpted by Gentle Giant Studios.
This assorted set contains two of each figure.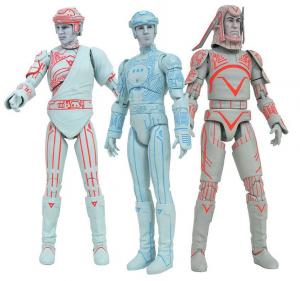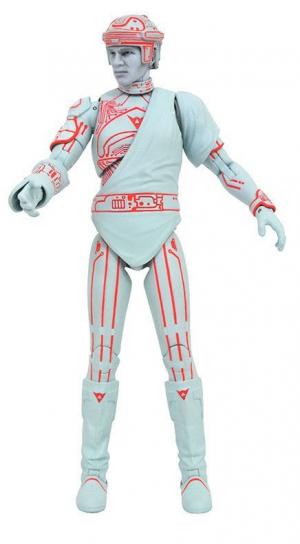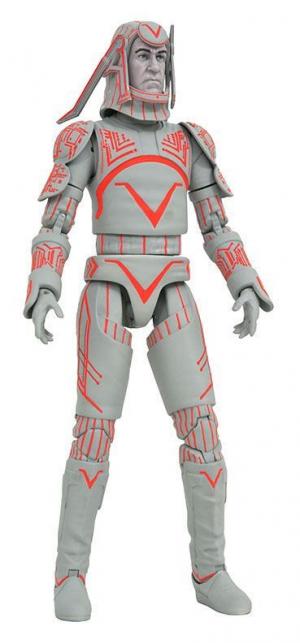 Tron SDCC 2020 VHS Edition
Everyone loves Tron, but real fans love it on VHS!

That's why this exclusive variant figure is sporting colors based on the old VHS packaging, and comes packaged in a real VHS-style box! The 7-inch figure includes multiple identity discs with energy effects, and will react to a black light. Designed by Eamon O'Donoghue, sculpted by Gentle Giant Studios. Limited to only 3,000 pieces. A Diamond Select Toys release!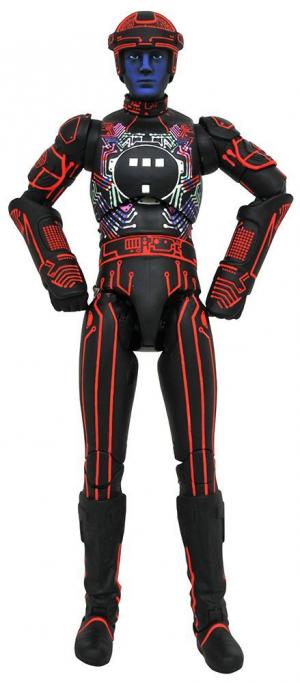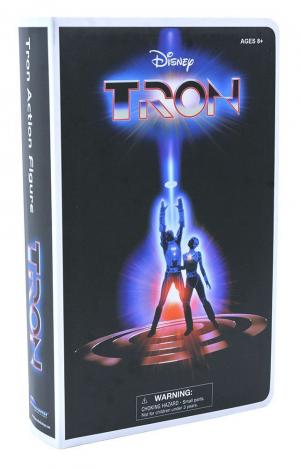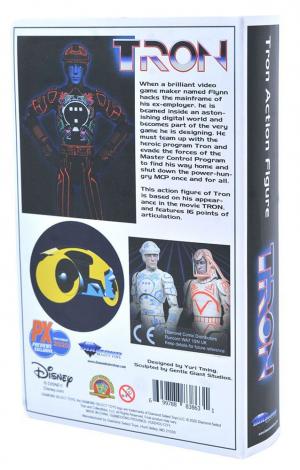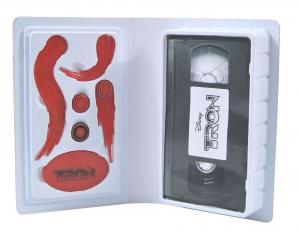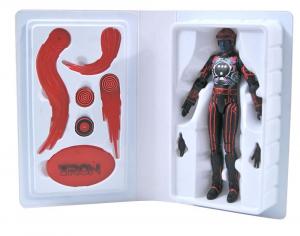 The special edition VHS SDCC release is available through your local comic shop as well as through online retailers.