This is my favorite X-Men movie and I have seen them all in theaters. And that includes the dismal Apocalypse (which I had such high hopes for) and Dark Phoenix (which I had less high hopes for). The original duology from Singer and the continuation from Ratner all have there place in my X-Men fandom but DoFP really propelled the franchise forward. And for that reason it makes sense that Hot Toys would produce one of the most beautifully sculpted and designed Wolverine action figures ever to see the light of day.
Standing at 30cm tall this figure has the standard Hot Toys style articulation that offers over thirty points so possibility fans have everything to they need to keep themselves entertained. The head is the real treat here, sculpted by Clare Yoo you'll swear you are looking at a photo. She was able to capture all of the fine details that makes her work a work of art. Clare was able to capture early every hair in this sculpture, as well as a true to life facial expression, which plays on Hugh's wrinkles in such a way I see something new every time I look at it. This is further refined by the incredible talents of JC. Hong who provided the paint work for Hugh Jackman's portrayal of Wolverine.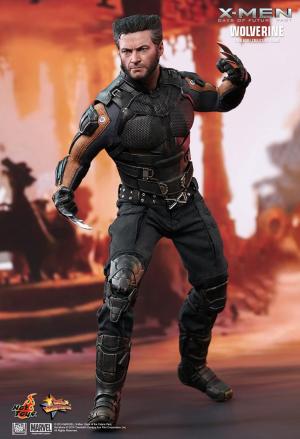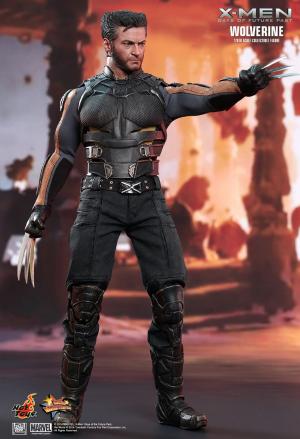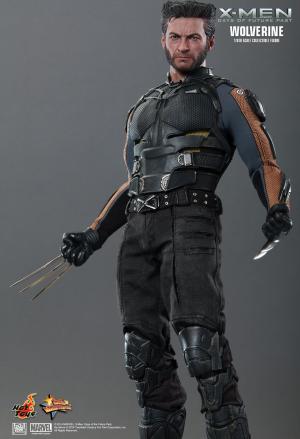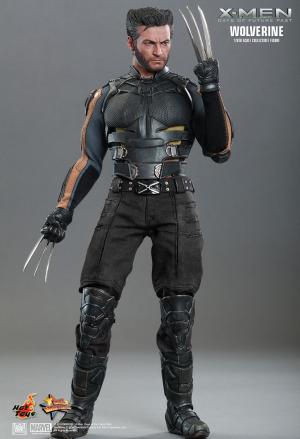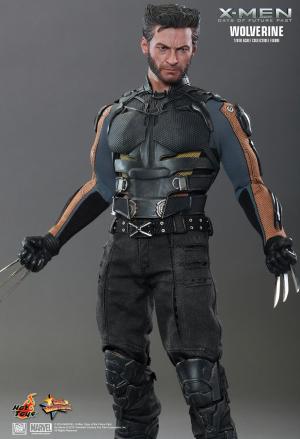 For fans of the franchise or of Hugh Jackman this is simply a must have in your collection. Wolverine fan? Even if you aren't you will be after you see this.
Like with any release from HT you get a wild assortment of accessories to choose from. This gives you every opportunity to style the figure just the way you want.
What would Wolverine be without his claws? You don't need to answer that because you will get a nice mix, which includes:
One pair of fists with metal claws
One pair of fists
One pair of relax palms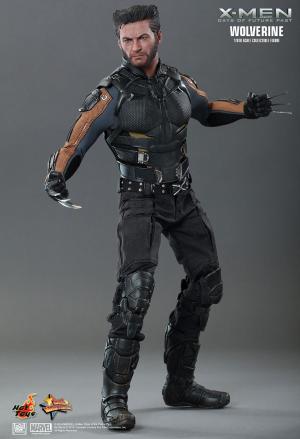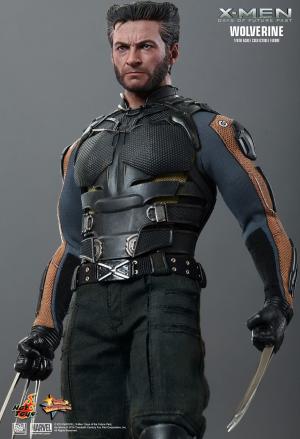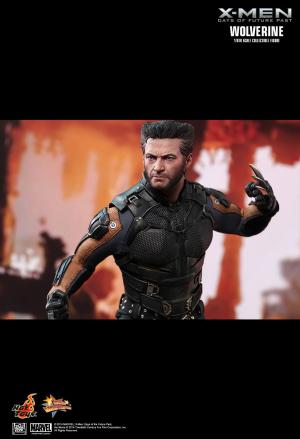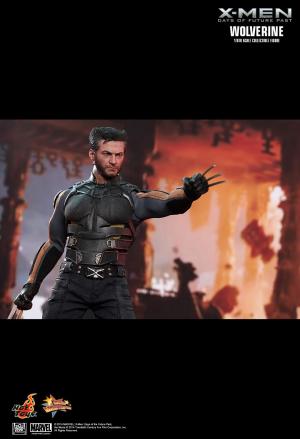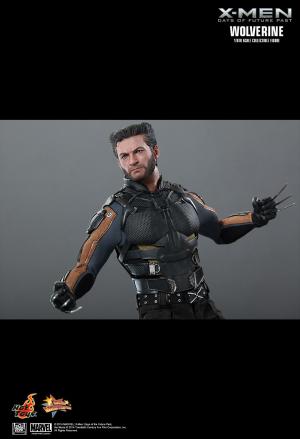 One aspect of this character that shouldn't be overlooked is the incredible costume. HT was able to recreate one of the coolest costumes to appear in an X-Men movie down to every last stitch. The battle worn piece of armor look like they have just done battle with a Sentinel. Beyond his suit the film accurate The 1/6th scale Wolverine comes with a figure stand with nameplate and the movie logo.
If you're still not convinced that this is the best implementation just take a look at these close-ups.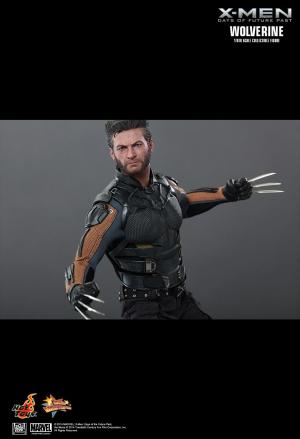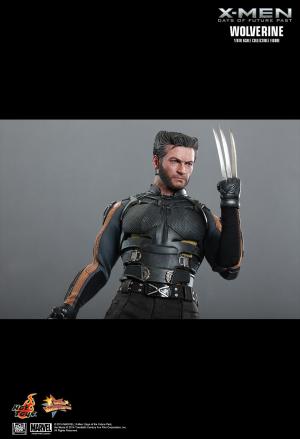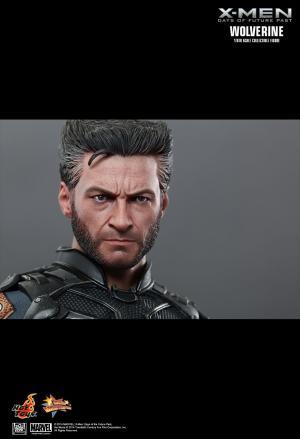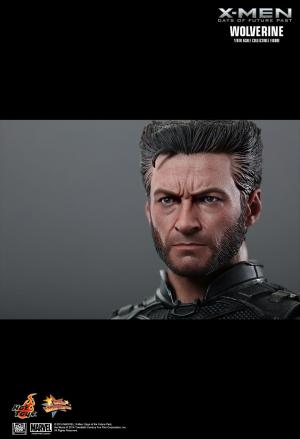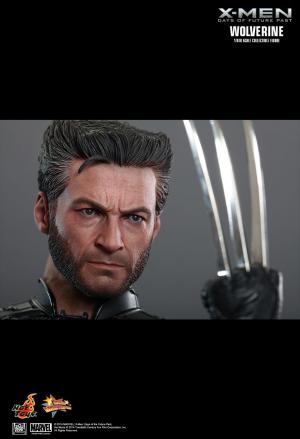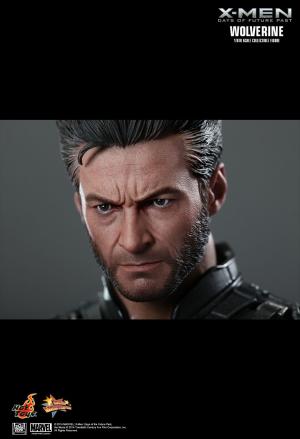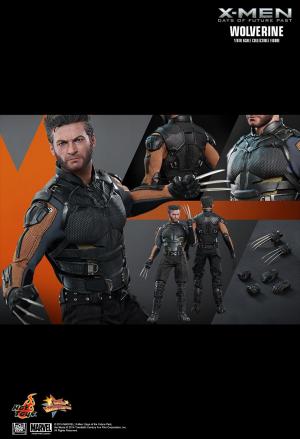 HT has made a name for themselves over the years, unlike many other companies we have seen come and go they continue to earn it with every piece that they put out.
© 2014 MARVEL; X-Men: Days of the Future Past, the Movie © 2014 Twentieth Century Fox Film Corporation, Inc. All Rights Reserved.
© 2014 Hot Toys Limited. All Rights Reserved.